Auditory Display: Carbon Net Flux Between Ocean and Atmosphere, v2
Based on input from our team, research with blind and low-vision (BLV) students in schools, and insights learned over the past year, we have updated our auditory display for the Carbon Net Flux Between Ocean and Atmosphere data nugget. I re-recorded narration audio, and mixed underlying music, sound effects, and data sonification snippets as part of the auditory display. We also added an initial hook track and an introduction. The audio media player is below. A graph of the data is also displayed below.
Headphones are best for listening. Feel free to reach out and let us know what you think.
If you're interested in using this auditory display or citing it in your research, please visit https://doi.org/10.5281/zenodo.8162769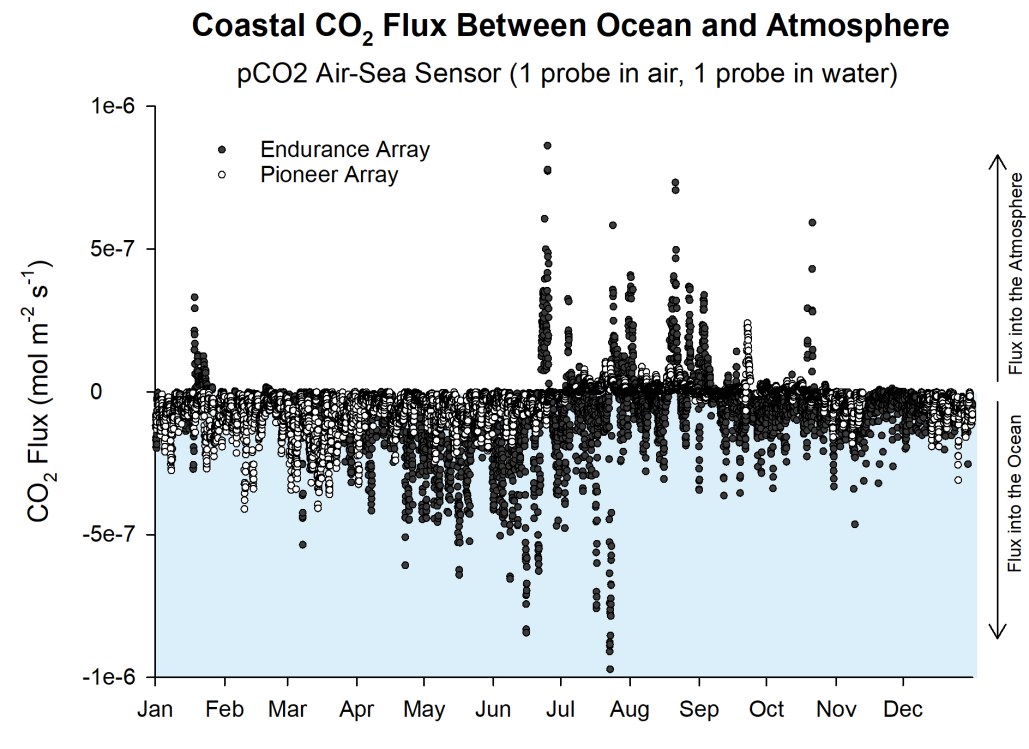 Siu, Alexa, Gene S-H Kim, Sile O'Modhrain, and Sean Follmer. "Supporting Accessible Data Visualization Through Audio Data Narratives." In CHI Conference on Human Factors in Computing Systems, 1–19. New Orleans LA USA: ACM, 2022. https://doi.org/10.1145/3491102.3517678.